June 2020
Bar to the Award for Merit
Nicky Clements – ADC Cubs – Nicky has a been ADC Cubs for a couple of years now, before which was District Cub Leader, ASCL at 8th Farnham and 1st Wonersh with over 25 years' service.  Nicky is active in her role as ADC as well as being a District Training Adviser and Nights Away Assessor and a great support in the District.
Chief Scout's Commendation for Good Service

Robin Bunce – 4th (Tongham) Cub Scout Leader –  He's usually organising most things, coming up with new ideas to keep the kids involved and as a leader has a certain je ne sais quoi. Tongham cubs is better for having him.
Liz Larkin – 2nd (Hale) – GSL – Liz has  stepped up to the plate this year from ASL to GSL, taking on her Wood Badge training head on as well as now also being a District Training Advisor, working hard to be involved in Hale as well as in the District.
Commissioners' Commendation Award
Davis Clements – ASL  Beaver Scouts and Scouts – 2nd Bentley and Farnham District Supporter – Davis has been part of the Family Camp team in previous years and this year has been seen working hard at Garners Field, as part of the Monday Crew, ensuring when we can open the campsite again it is in tip top condition.
Colette Grist – 8th (Rowledge) Scout Leader – encourages and guides through structure and fun, achieving a greater number of Chief Scout Gold Awards within the group since she moved from Beaver Scout Leader.
May 2020
Chief Scout's Commendation for Good Service
Matt Willis – 5th (Bourne) Scout Leader –  efficient, diligent and a true role modal to his Scouts and other leaders.
Ian Turton – 5th (Bourne) – co-GSL & K2 – Explorer Leader – for his enormous commitment, time, and great ideas.
Commissioners' Commendation Award
Mags Whitaker and Geoff Whitaker – 4th (Tongham) – They put a fantastic amount into scouting,  Mags being a SL in recent years,  both helping out at the shop, fantastic fundraising events. absolutely excellent supporters.
Dominic Getting – 5th (Bourne) Assistant Scout Leader – enthusiasm, team player, promotor and organiser of permit training.
April 2020
Award for Merit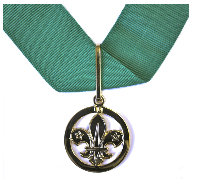 Frances Redman – 5th (Bourne) – Group Treasurer – Frances is finishing her handover year after over 10 years on the Executive Committee at the 5th and has been a fantastic treasurer and support to the Group, I am sure she will stay involved somehow.
 Chief Scout's Commendation for Good Service
Tony Marshall –12th (Wrecclesham), – Cub Scout Leader – for all the commitment, enthusiasm and hard work he has put in, particularly being one of the founders of the reformed 12th. Tony is a Queen's Scout himself and has many, many years in Scouting and many more to come.
Commissioners' Commendation Award
David Eastman – District Campsite Treasurer – David has stepped down after many years as Campsite Treasurer and has ensured the accounts were in order and has been of great support to the campsite committee.