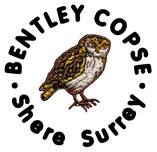 An invitation to Bentley Copse Activity Centre – Saturday 28th May 2016
Each year we take great pleasure in inviting our friends, neighbours, benefactors and all those who have an interest in Scouting in Surrey, to come to Bentley Copse Activity Centre and join us for tea, and should you be so inclined, some rather good cakes.
We would be delighted if you were able to join us on Saturday 28rd May for as long as you are able between 3 pm and 5 pm.
You will receive a warm and enthusiastic welcome with an excellent afternoon tea.
We would welcome the opportunity to show you Bentley Copse Activity Centre at its best – when it is full of young people having fun.  You'll be able to view the progress we are making with our current projects and see the great range of activities which we provide.
As we are the Surrey County Scout campsite, we are continuing to develop ideas, facilities and experiences which will help young people evolve and expand their life experiences in a very positive way. I'm sure that those of you who have been through scouting will appreciate those experiences which have enriched your own formative years.
The object of the day is to be able to show what Bentley Copse Activity Centre has to offer, to thank you for your support, and further explain why we need to continue to develop the site for the benefit of the young people.  Whether or not you can support us financially, please do come to the tea party, the pleasure of your company is the most important thing.
Would you be good enough to e-mail Katy at katy.cozens@surrey-scouts.org.uk as to whether or not you're able to attend this event please?.
Should you wish to visit Bentley Copse at any other time our Centre Manager, Carl Whitehead, or our Office Manager, Katy Cozens, would be delighted to show you around the site.
We do hope to see you on 28th May, I have attached a map showing the location of Bentley Copse for information, a reply slip and if you are able to donate – a gift aid form.
Yours sincerely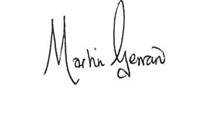 Martin Gerrard
County Chairman