DC Notes January 2019
Hi District
This newsletter goes out to all leaders and adult members but it doesn't get to parents and children so please can you pass on any relevant info, or just send them a copy.
Roof's on!! (View looking at old kitchen window)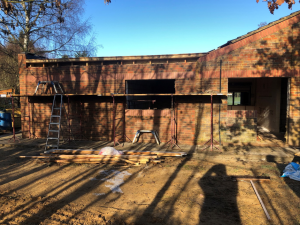 Garners Goes Bananas
We are well ahead of program, the roof is on, drains are in and paths laid, looking forward to Family Camp.
We are still trying to raise more money to finish the job off so please keep thinking about fund raising.
The Mayors Charity Concert
Its Saturday 9th February at Weydon's Medici Theatre in aid of us! Tickets are going fast so please get them while you can. Tickets available at The Scout Shop or from Farnham Town Council (see their website).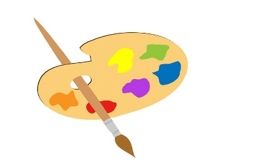 The Great Scout Art Competition and Exhibition
Thank you for getting behind this great project, we have had lots of entrants. Entries are due in by 15th of March so you still have plenty of time to get involved. Please see the poster attached with these notes.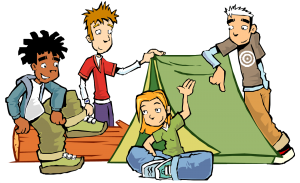 Family Camp
Booking is now live, go HERE to get yourselves booked in. I have just booked, the cost is the same as last year £12.00 in advance. Payment is £15.00 on the day.
We need a great support team for this great event so please step up and volunteer.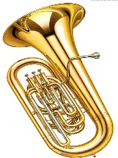 Farnham Scout Wind Band
By popular demand we are getting the band together again for Family Camp. All musicians who are grade one and above and can cope with a couple of sharps are welcome. Beavers, Cubs, Scouts, Explorers, Network, leaders and parents are all welcome. There will be a rehearsal on Sunday morning 28th of April and the performance at St Georges Day that afternoon.
Training
We have had module 25, shooting and safeguarding training in the past month thanks go to Eric Goulding and Dominic Getting for making this happen.
We hope to offer a first aid course in March, details to follow
Dates for your Diary
5th February SASu planning meeting 8pm at 11ths
9th February Mayors Charity Concert at Weydon School Medici Theatre.
5th March SASu 8pm at 11ths doing art.
7th March District Executive 7.30pm 13b Lodge hill road
9th March Leader Training skills day.
15th March Art Competition closing date.
30th & 31st March Art Exhibition at The Daniel Hall.
26th-28th April Family Camp
4th. June District Executive 7.30pm Garners
22nd June SCRAM County Cub Day.
11th July District AGM 8pm Garners
24th September District Executive 7.30pm Garners
4th-6th October District Cub camp Garners Field