Hello everyone
Garners Goes Bananas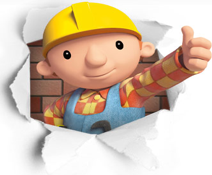 We are making a start on The Activity Centre project on 12th of November, the hall will be available up to Christmas but shut then till April. The Field and toilets will still be available.
We now have £120,000.00 towards the project, ideally, we need to raise another £50,000.00 by next April to do all the proposed work.
We can do this! Please put your thinking caps on and help me find the remaining dosh.
News
Cubs and Scouts were camping this month.
Sixers and seconders camped at Mellow Farm on a bend in the river Wey. An activity day on Saturday followed by a campfire where I learnt many ways of dispatching a bird with a yellow bill.
Sunday hike was curtailed by heavy rain but I hear a great time was had by all. Thanks to Nicky Clements and all the cub leaders who helped and camped out.
Scouts had an adventure weekend at Garners with adventurous patrol competitions on the Saturday and "It's a knockout" type bases on Sunday in the pouring rain. When I visited they were all very wet and soggy but happy! Thanks to Karl Arnold, Andy Kite and all the leaders.
I am pleased to congratulate Judith Parish and Paul Finning who have been awarded the Medal of Merit. Harry Harrington, Tom Lisle and Austin Tolkein have been awarded the Chief Scouts Commendation for Good Service, Thanks and congratulations to all.
Farnham Scouts Art Project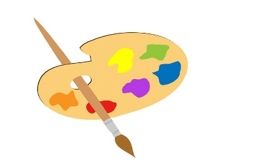 In the new year we propose an art project to raise funds for Garners Goes Bananas
It will be a competition
The subject is Our Wonderful World.
The Medium will be framed A5 parchment for paintings which will be available from District.
All other mediums are acceptable including three dimensional such as pottery, sculpture and other modelling.
There will different sections for Beavers, Cubs, Scouts, Explorers and adults.
There will be an exhibition with private and public viewings.
All artwork will be offered for sale any money made will go towards Garners Goes Bananas.
If adults want to exhibit, we will charge 20% of any sale money received (like a proper gallery)
All submissions need to be made by Easter 2019.
There will be a team of arty folk who can come to your meetings and help the young people with their art work.
Hopefully this can be part of art related badgework.
Look out for more information
Remembrance Sunday
This year, we are parading up Castle Street where the first 2 minute silence in Farnham was held in 1919 one year after the Great War Armistice. Please be in the Central Car Park at 10.00 on Sunday 11th. All sections will parade but Beavers can leave at the parades end before we go into church, this will be about 11.30. I guess the whole event will be over at 12.30. Bring your flags.
For those groups who have village parades this is a great opportunity to be seen by your local communities and show respect to the fallen.
Dates for your Diary
6th November Sasu Skittles Jolly Farmer
11th November Remembrance parades Farnham and the villages
24th November Pine Pull Bourne Woods
4th December District Executive 7.30pm Garners
6th December SASu Christmas Dinner at Daniel Hall
6th January District's new year do at Garners 12 till 2pm.
9th February Mayors Charity Concert at Weydon School Medici Theatre.
5th March District Executive 7.30pm Garners.
26th-28th April Family Camp
5th June District Executive 7.30pm Garners
22nd June SCRAM County Cub Day.
17th July District AGM 8pm Garners
24th September District Executive 7.30pm Garners