Hi District
This newsletter goes out to all leaders and adult members, but it doesn't get to parents and children so please can you pass on any relevant info, or just send them a copy.
Garners Goes Bananas.
Well we have moved into the Activity Centre and I would like to thank the team at 360 Construction for finishing just in time for Family Camp, they did a great job.
The Mayor declared the building open as part of St Georges Day Celebrations and we toasted with tea and doughnuts.
Still some fund raising to go, about £10,000.00 will finish it off and settle our debts.
Thank you to all those who have helped with the project and raised funds.
Special thanks to Matt Saker whose marathon run has made us £4,500.00 and the leaders at the 12th whose cyclathon raised over £600.00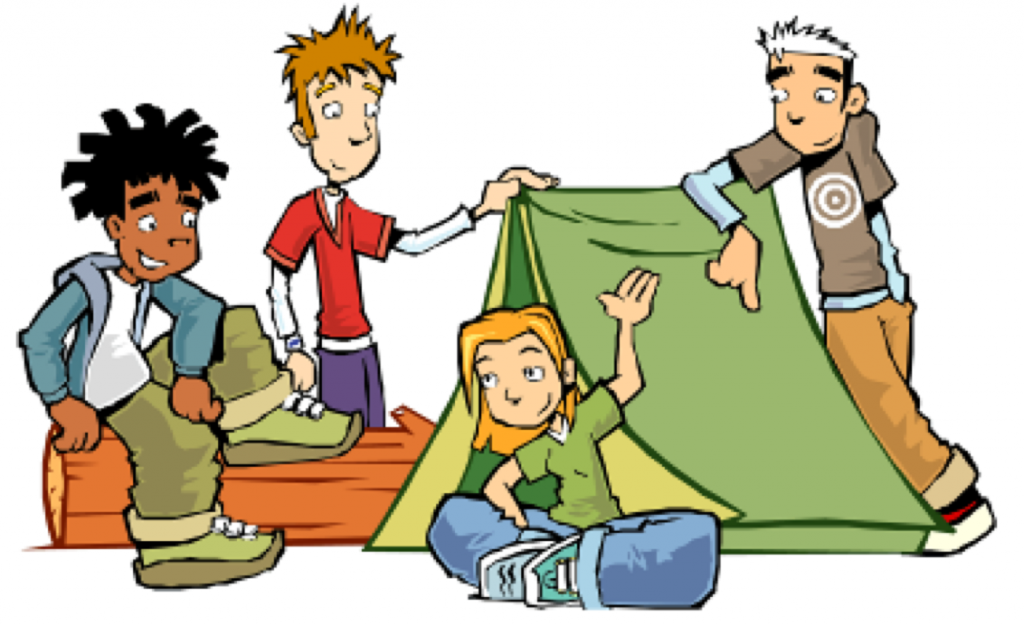 Family Camp
Was great!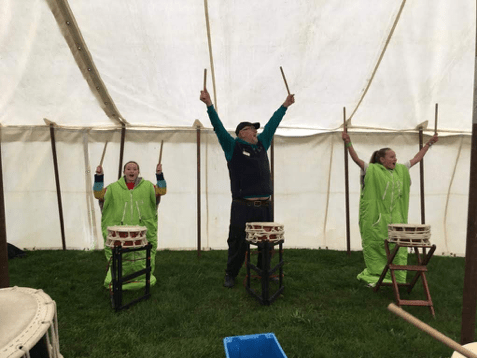 High winds meant we couldn't have all the bouncy castles, but I think we were better off without them, all the youngsters seemed to have enough to with the more traditional Scout activities.
Climbing, Shooting, Archery, Canoeing, Cross bows, Branding, Backwoods cooking, Hot tub, Ballisters, Aerial runway, Silent Disco, Craft, Raft making, tin can alley, marathon, bingo, campfire singing and Taiko Drumming. (Did I forget anyone?)
Hanging out, eating cake, home made sausage rolls and drinking hot chocolate.
Nice clean toilets and nice well-behaved children (adults??).
This is all made possible by a big team of helpers and organisers, thank you.
Quiz
Thank you Vicky Hiorns for your fiendish quiz is wasn't a fix that my brother in law won it!
St Georges Day
We were joined by Waverley and Farnham Mayors , our County Chairman Martin Gerrard and the address by Jacqueline Drake Smith was both relevant and amusing. Farnham Scout band had a lot of support from Farnham Town Band, thank you.
Training
Congratulations to wood badge recipients, Steve Bailey, Ant Cook, Simon Lomas-Clarke, Tony Marshall and Steve Shepherd. There are more on the way.
There is a minibus course for any leaders wanting to use one for Summer Camp 20th June 7pm at Garners Field, email me if you are interested.
Campsite
Campsite is very busy at this time of year and the Monday crew have lots to do. Thanks to the climbing instructors who give up their time teaching campers from in and outside the District.
A note from Colette Grist SL at the 8ths
I thought you would be interested to know that a team of 6 of my Scouts took part in the County Expedition Challenge at the weekend. They did amazingly well in a very tough challenge and achieved a Silver Award. I am very proud of them.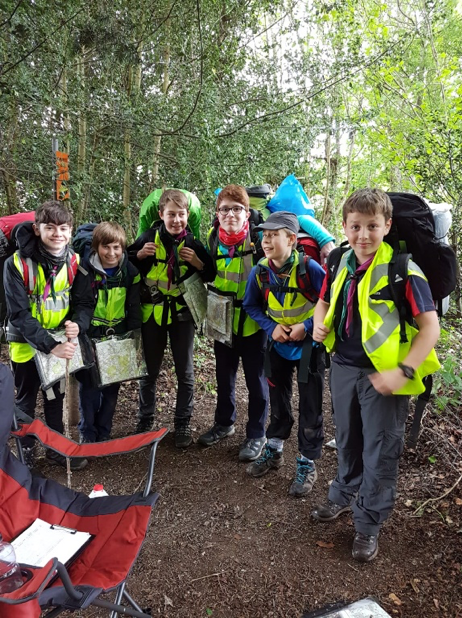 Well done Scouts you look very happy!
Queens Scout
Here is Millie Deere at the presentation in Windsor Castle, she's the happy one!
We also had a Queen Scout presentation at St Georges Day to Stuart Duffel who is a Scout Network member
Queens Scout is the pinnacle of Scout achievement well done Stuart and Millie.
Long Service Award.
Sue Croucher has served 30 years most of them as Akela of Tiger pack at the 5ths. Sue is standing down at the end of this term, she has invested hundreds of boys in that time. Sue must be the most loved lady in The Bourne.
AGM
Our Annual General Meeting is on 11th July, 8pm at Garners. This is my my last official event before handing over to Ann Marie so I would love to see all my friends.
Dates for your Diary
4th. June District Executive 7.30pm Garners
6th June Sasu visit to Medics museum at Keogh Barracks
22nd June SCRAM County Cub Day.
4th July Sasu BBq at Garners 6.30pm
11th July District AGM 8pm Garners
5th September Sasu Bright Bricks Lego evening
3rd October Sasu
4th-6th October District Cub camp Garners Field
12th November (Tuesday) Sasu Skittles
12th December Sasu Christmas Dinner at Daniel Hall