So we are in December already….I hope your terms have been successful.
---
I recently attended the Surrey Scouts Managers Moots which focused on Volunteer Recruitment.
Our District is not unique in struggling to get volunteers and I think we are doing well in accommodating anyone who wants to be part of  scouting in Farnham – the main thing is to know who you need / what you want from volunteers, it would be great to have uniformed leaders front and center but if you break down your needs into tasks we may be able to encourage more volunteers.
I personally started doing Cub Scout badge admin which quickly moved on to programme planning and leading session before putting on a uniform.
There are many resources including flyer and poster templates in the Members Resources area on the Scouts Association website: https://scoutsbrand.org.uk/home
https://scouts.org.uk/volunteers/growing-scouts/recruiting-and-retaining-volunteers/four-ways-to-keep-amazing-volunteers
Your section leaders or Group Scout Leader will know what tasks your Group needs help with.
From a District prospective we have a lot of hidden invaluable volunteers who really help support across the Groups – we welcome more – campsite maintenance, Scout shop volunteers, executive committee members, events organisers, appointment committee members – there is something to suit so if someone you know can give time let me know.
---
Talking of invaluable district teams……the Appointments Advisory Committee (AAC) has welcomed 15 new Leaders to the District this term.
3 members of the committee meet for an evening about once a month to greet our new leaders, giving them an insight into what is needed to become a leader and what support is out there, it is a great chance for the new leaders to ask questions.
So big thank you to:
Steve Thames – Manager
Jane Twitchin – Secretary
Joan Binfield
Janet Jones
Marion Stagg
Eric Goulding
Ted Milam
Please do contact Jane on appointments@farnhamscouting.com if you would be happy to sit on the committee – existing leader, committee members all most welcome – full training will be given, it would not be every month, the more volunteers the less work for each, and helps us to give the right impression to new leaders.
And most welcome to our new leaders: (ASL=Assistant Section Leader)
Jo Strange                                                                   ASL – Beaver Scouts – 7th Elstead
Jack Fidler                                                                  ASL – Scouts – Bourne Troop – 5th Farnham
Mark Potter                                                                ASL –  Cubs – 8th Farnham
Carl Ingram                                                               ASL –  Beaver Scouts – 7th Elstead
Rebecca Gregory                                                     ASL –  Beaver Scouts – 8th Farnham
Gert Droogmans                                                     ASL –  Beaver Scouts – 7th Elstead
Claire Shorter                                                          ASL –  Cub Scouts – 7th Elstead             
Harry Fidler                                                             ASL –  Cub Scouts –  Wolf Pack – 5th Farnham
Frank Hammersley                                               ASL –  Cub Scouts – 7th Elstead             
Lizzie Hetherington                                             Section Assistant Scouts – 8th Rowledge
Richard Farrant                                                     ASL –  Beaver Scouts – 12th Farnham
Mark Mulberry                                                       ASL – Cub Scouts – 3rd Farnham
Liz Rhodes                                                                   ASL –  Beaver Scouts – 8th Rowledge
Haydn Burkett                                                           ASL –  Beaver Scouts – 12th Wrecclesham
Thomas Edwards                                                      Section Assistant Explorers Scorpions
---
Fundraising: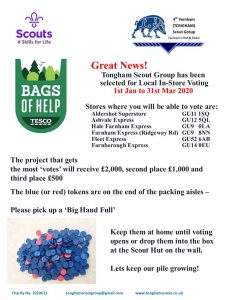 ---
Dates to Remember:
11th January – Water Activities Permit Workshop, Taylor Hall, 1pm-4pm – contact gsl@5thfarnham.org.uk
https://farnhamscouting.com/website/event/water-activities-permit-workshop/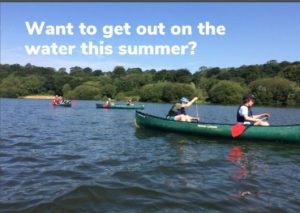 12th January – District Thank you – Daniel Hall, 1pm-2pm – all welcome
25th January – First Aid (Scout First Response Course)  – Garners Field, 9am-4pm – book with Eric Goulding, mandegoulding@lineone.net
14th March – Leaders Training Day – format is in planning more details to follow – if you would like to make suggestion please e-mail me.
25-27th April – Family Camp – booking system is open – £12.50 for weekend, after 30th March £15 on the door.  DBS required for all over 18's staying overnight.
https://farnhamscouting.com/website/campsite/family-camp-booking-form/
16th-17th May – Beavers Go Wild – Bentley Corpse – https://www.surrey-scouts.org.uk/events/beavers-go-wild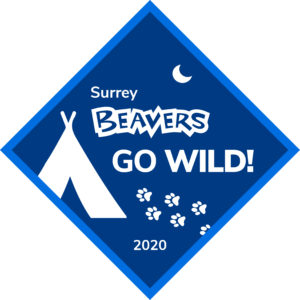 26th-27th June – Surrey Scoutabout – South of England Showground, Ardingly – register your interest with Surrey Scouts –  Karl Arnold, ADC Scout will communicate in due course. https://www.surrey-scouts.org.uk/events/scoutabout-2020
2nd-4th October – District Camp
Out of County Events: https://www.surrey-scouts.org.uk/upcoming-events/out-of-county-events
---
Campsite

:
Garners Field – closed for out of District camping until March 2020 (District camping on discretion of Campsite Committee); can be booked for evenings please use the booking system:
https://farnhamscouting.com/website/campsite/
If you want to book the site-check the calendar, https://farnhamscouting.com/website/campsite/campsite-booking-2019/campsite-booking-calendar/
---
Help us find the Chief Scout's Unsung Heroes.
Bear Grylls is on the lookout for 20 young people who've gone above and beyond. They'll be Scouts aged 6-24 who really live our values and show courage, kindness and resilience. Each of these 20 young people will receive £500 to spend how they wish.
Adult Training:
https://www.surrey-scouts.org.uk/training/training-calendar
http://www.hampshirescouting.org.uk/adult-support/adult-training/district-run-adult-training-modules/
---
Scout Association Important Info:
Little What do Do Cards –these can be found in the Scout Shop or alternative follow the links below:
---
Take to the Skies!
Time for something a bit different?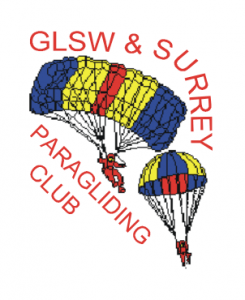 Dates are booking for the GLSW and Surrey Scout Paragliding Club.  Download the information pack and booking form for more details.  Available to Scouts over 10½ years at the time of the flight.
7th & 8th March
21st & 22nd March
18th & 19th April
2nd & 3rd May
30th & 31st May
20th & 21st June
4th & 5th July
19th & 20th September
10th & 11th October
24th & 25th October
Information Pack – click HERE
Booking form – click HERE
Personal Consent form – click HERE
---
Ann-Marie Vinnicombe, District Commissioner, dc@farnhamscouting.com
If you would like to contribute/add events/provide photos to the next newsletter – please get in contact with me.
---