Dear all
Happy New Year (if it is not to late to say that!) and we hope everyone is well settled into the new Scouting term and excited for the year ahead!
For those that don't know us, we are the Farnham District Youth Commissioners.
The Youth Commissioner role is a relatively new one created by HQ, with a focus for ensuring Scouting across the District is youth shaped. The ethos of youth shaped Scouting is built on the idea that the young people involved in Scouting should be actively engaged in decisions that shape their experience of it, and feel empowered to have a voice in planning, implementing and reviewing their programme.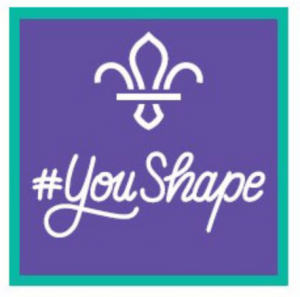 Every February since 2015, #YouShape month has been run nationally as way of promoting youth shaped Scouting. Throughout the month groups are encouraged to get involved in activities with a youth shaped focus. There are lots of great resources available to support leaders of different sections in this on the youth shaped pages of the the Scouting website. We would encourage you to try and incorporate something into your programme if you can.
This year, as part of #YouShape month, The Scout Association are also running a consultation on proposals for a new YouShape award as a future for youth shaped Scouting. They would like to hear everyone's views, including leaders and young people from all sections, so please get your groups involved in this if you can! There is more information on the award, including tips on how to run a feedback session for your group available online HERE
The web address for the feedback form is scouts.org.uk/youshapeaward, it currently doesn't work, but should do once the consultation opens in February.
Please feel free to drop either of us line if you have any questions or would like our support with anything.
Yours in Scouting
Jack Fidler and Mat Whittaker